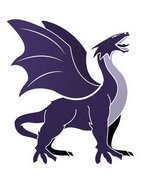 Dragons United!
We are looking forward to seeing you!
Sadler Means YWLA is hosting registration for 6th, 7th and 8th grade girls beginning on August 11th! We are so excited to welcome our new generation of student leaders as well as our current group of student leaders entering 7th and 8th grade. Registration will take place in the cafeteria as follows:
REGISTRATION SCHEDULE
Tuesday, August 11th, 2015
8:30AM to 11:00AM
1PM to 6PM
Wednesday, August 12th, 2015
10AM to 2PM
Thursday, August 13th, 2015
10AM to 2PM
First day of classes is Monday, August 24th at 8AM!